Students study at a domestic international senior high school for three years to obtain a domestic high school diploma and overseas partner school diploma.
• Through years of successful operation, this pattern has been accepted and used by top senior high schools in China, including Chengdu No. 7 High School, Suzhou No. 1 Middle School, Wuhan No. 6 High School, Beijing No. 35 Middle School, No. 3 Middle School of Kunming, and No. 2 High School of Shijiazhuang.
• Curriculum design concepts comply with the orientation and trend of education internationalization and combine core advantages of domestic elementary education with the quintessence of overseas education.
• With the support of lots of overseas high-quality partner schools, a strong teaching research team, rigorous academic quality monitoring system, and a strict and professional academic team, this pattern guarantees a high-level teaching quality.
Overseas partner schools
Keystone National High School

• Subordinate to well-known online education group K12.
• An online education school, with complete curriculum, teaching materials, and multimedia as well as a     good learning experience.
• Popular with American native students.
• Graduation Certificate has been accredited by Central America Accreditation Committee and AdvancED.
Calvert Academy High School

• Subordinate to Calvert Education Group.
• A famous private school in the Unites States of America, with a long history.
• With rigorous scholarship, high-quality teaching, and colorful extracurricular activities.
• Former President Barack Obama once studied at this school.
The Independent School, Kansas (TIS)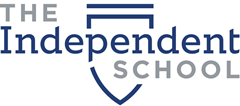 • Ranking 1st among private schools in Kansas.
• Accredited by Central America Committee for Accreditation of Independent Schools.
• A student-teacher ratio of 8:1 guarantees a high teaching quality. The school is highly praised by              parents and students.
• Graduates are offered a place by members of the Ivy League, such as Harvard University, Yale
   University, and Massachusetts Institute of Technology (MIT).
Forest Trail Academy (FTA)

• Ranking 3rd among online middle school education institutions.
• Graduation Certificate has been accredited by Central America Accreditation Committee and AdvancED.