Season's greetings from Cogdel USA office
Saturday, December 14, 2019
2019年12月,在一个艳阳高照的日子,也是圣诞和新年双节将至的前夕,康德美国办公室代表康德教育集团为留美的康德校友带去了节日的问候。
当天,康德美国办公室负责海外延伸服务的王老师来到了位于美国宾夕法尼亚州的Juniata学院,专程探望正在该学院就读大二的Jenny。王老师的到来,让Jenny感到十分的温暖和开心,她带领王老师游览了整个校园,同时分享了自己在美国的学习和生活。
游览结束后,Jenny自信的向王老师展示了自己的艺术作品,并介绍自己将来的理想是专修艺术,拥有属于自己的艺术工作室。王老师首先对Jenny的作品进行了赞赏,随后,引用美国作家 Thoreau的名句鼓励Jenny要 "充满信心地追求自己的梦想!过自己想象的生活。"
在探访的最后,王老师代表康德教育集团给Jenny 送上了家乡的美食:三鲜水饺、炖牛肉、麻辣鸡丝和自制糖果。临别前不忘祝福Jenny期末考试顺利,同时预祝Jenny圣诞、新年双节快乐。
自制糖果
 、炖牛肉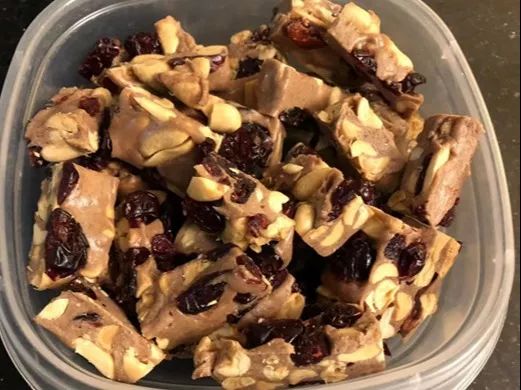 三鲜水饺
On a crisp winter day in December 2019, Cogdel USA brought holiday cheers to its alum Jenny Zhang. Cogdel USA sent Ms. Wang who's in charge of Overseas Student Services to visit Jenny who is studying at Juniata College at Huntington PA. Jenny is a sophomore at Juniata. Her dream is to pursue Studio Art and have her own studio in the future. Jenny gave Ms. Wang a campus tour, talked about various aspects of college life and changes on campus. They also talked about student lives, the culture and academics at the college. 
Jenny showed Ms. Wang her own creation of the art works and received compliment from Ms. Wang. Ms. Wang encouraged Jenny with Thoreau's quote
" Go confidently in the direction of your dreams! Live the life you've imaged."
Ms. Wang brought home-made gourmet of dumplings, beef stew, spicy chicken and home-made candies to Jenny on behalf of Cogdel Group. She wished Jenny success during the final exams and the very best wishes for the holidays and the New Year.
美国康德办公室为赴美就读的康德毕业生提供从入学到毕业的全方位的支持和服务。同时,为了更好地帮助康德学子,我们还成立了康德美国校友会。康德美国校友会是一个为在美的康德学子提供交友、经验分享及职业咨询等服务的平台。
---
Cogdel USA provides all-round support and services to Cogdel students from their entering U.S.universities to graduation. Meanwhile, to better help Cogdel students in the US, we have established Cogdel USA Alumni Association(CUAA). CUAA is available for Cogdel alumni studying in the US. Cogdel USA Alumni Associate creates a platform for Cogdel students to networking, share experiences, seek career counseling, and more.